The Lady's Bargain
Lady Christine Claybourne isn't the shy governess she is pretending to be. She has adopted the disguise to escape an arranged marriage, but it only takes a moment for roguish William Preston, Lord Kingston, to see through her ploy…and reveal himself as her jilted fiance's brother.
Christine is desperate to keep her identity secret…enough to make William a wickedly wanton offer: her body in exchange for the rake's silence.
"Dicken does a magnificent job of creating a story that's a perfect blend of fear, lust, love and mystery. Not to be missed." Amy, Romantic Times Reviews
Grieving the loss of her beloved cousin, Ella Wilder is determined to catch the murderer. Infuriated by the fumblings of the constable, she seeks the assistance of a handsome noble who seems to be looking for his own answers, and whose reluctance tells her he has something to hide. Over time, hesitant intimacy grows into fiery passion but brings them no closer to finding the madman.
As the killer reveals darker inventions that blur the boundary between man and machine, Ella fights the fear he may be after her next. Can Ella trust her heart to the man who refuses to share his secrets yet swears to protect her? Will Bennett be able to choose between keeping terrifying family secrets…or losing Ella to the iron-hearted killer who stalks the night?
Improper Nights
Amazon (Kindle)
Barnes & Noble (Nook)
When Lenora Blakely learns she must marry a man more than twice her age to pay off her father's debts, she doesn't expect his nephew to make her weak at the knees with a brief stroke of his tongue to her palm. Soon, Lord Blackford's flirtations provide her with a means to experience the pleasure of a lover's touch before she marries. But what begins as a tempting challenge quickly leads to a series of improper nights filled with overwhelming passion. As the time for her wedding draws near, will Lenora be able to follow through on her promised duty?
Beauty Tempts the Beast ~ Samhain Publishing, Available as eBook!
or Print
"…an action packed story that will capture your attention from the start." – Two Lips Reviews
"Don't miss out on this deliciously decadent read." – Long and Short Reviews
Turning away all visitors, Lord Ashworth keeps himself and his secrets isolated in his remote manor. But what will be the cost of one woman's refusal to fear him? Vivian Suttley is running for her life. Having known true evil, she's willing to brave the brooding viscount, certain that tales of the monster are just silly rumors. But is she really safe? Or has she just made the biggest mistake of her life? Read more…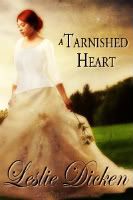 A Tarnished Heart ~ Available on Kindle!
"If you like a good historical romance with a few twists and turns than you will thoroughly enjoy A Tarnished Heart." Tanya, Joyfully Reviewed
To ensure his son's inheritance, Markham must woo and marry a headstrong commoner with a heart as wild and free as the English countryside she loves. Though wrong for him in every way, he discovers seducing her awakens more than just his colorless world. Soon, the battle to protect his son's future becomes a fight for his own heart. Read more…
Ariana, an Aerotaun, cannot resist the seductive allure of the forbidden Andreus. Their few days alone ignite sexual exploration and uninhibited ecstasy. But when Ariana finally learns the shocking secret about their purpose on the planet, she must decide if her heart belongs with her people or the sexy Marimar. Read more…
The Price of Discovery
Kindle | Samhain
Amazon (Kindle)
Barnes and Noble (Nook)
On the hunt for a juicy story and a promotion, Erin Price is determined to prove she can move beyond her past mistakes. An eerie Victorian house in the middle of nowhere and a sexy stranger hiding secrets could be her ticket to success. Racing against time and a competing journalist, Erin breaks every rule to be near the stranger. When she discovers the truth, she'll be forced to decide if her career is more important than her heart. Read more…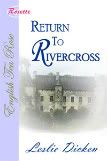 Return to Rivercross ~ The Wild Rose Press
When Miss Amelia Templeton returns to the home of a man she once loved to purchase a family heirloom, she never expects to find him still in love with her. She has never gotten over her feelings for him or the agony of his betrayal. Now reduced to working as a governess, she has saved for three years to buy back her mother's necklace, hoping it will still have the key to a hidden treasure at her old home. Read more…
- HOME -
- BOOKS -
- BLOG -
- ABOUT -
- JEWELRY -







A Touch of Madness: